Moving is often a stressful process. Moving when you need to buy and sell simultaneously can prove even more stressful. By preparing effectively ahead of time, however, you can better manage the buying and selling process and increase the odds that you will have a smooth experience. Follow these six key tips to make it easier to buy and sell your property.
Work with a real estate agent who knows your goals and timeline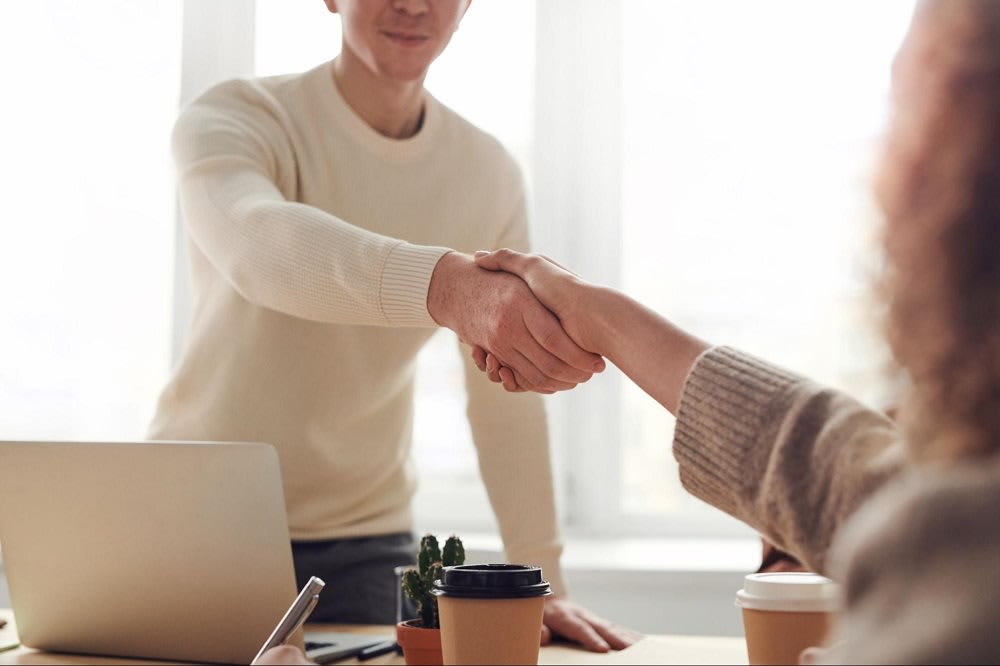 As you begin the moving process, it's critical to have a
real estate agent
on your side who can help streamline the process. Most people will only buy a home a handful of times. As a result, you may not have information about the smoothest or most effective way to go through the process. By working with a real estate agent, you will experience a number of key advantages.
A real estate agent knows how to guide you through the process.

A real estate agent can help provide insight into the local market, including how quickly you can expect to find a house and what to do if you can't find the property you need for your home purchase.

A real estate agent can offer an outside opinion on things like the property you're considering, which can help you make choices without emotion mixed in.

A real estate agent may have more information about properties in the area. Sometimes, a real estate agent can give you access to pocket listings, which might not yet be widely available.
Trying to handle buying and selling a home alone can frustrate you. In some cases, you may even end up mixing up the timeline on your home sale or purchase or struggling to find a new property that fits your needs. By working with a real estate agent, on the other hand, you can streamline the process and avoid many of the associated pitfalls.
Start packing early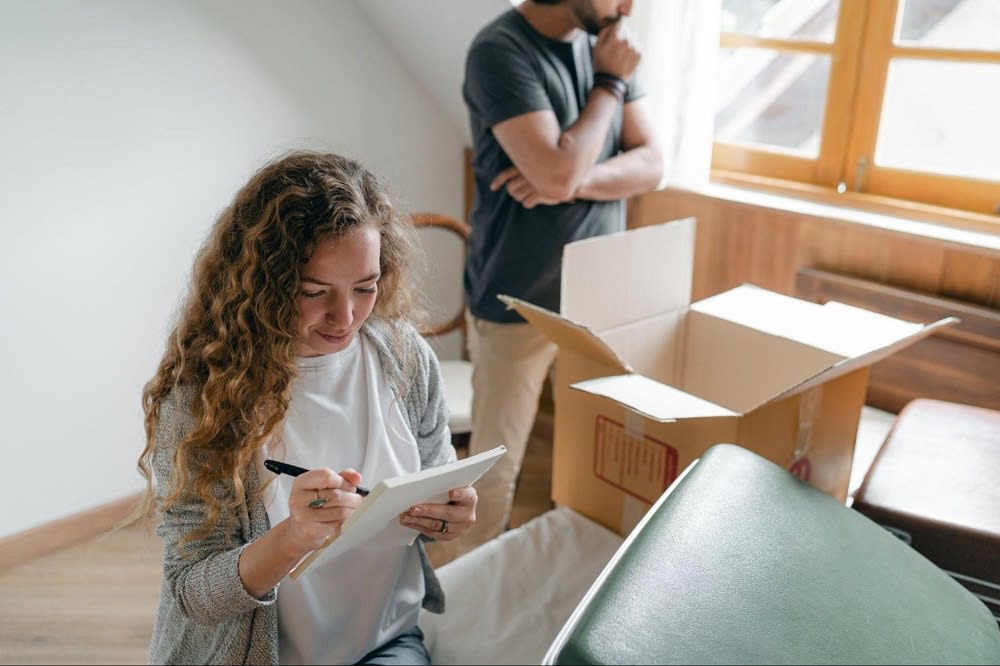 If you're planning to buy and sell a house simultaneously, you can go ahead and start packing up early in the process. Packing early serves several vital purposes.
You'll be able to declutter your current property more easily
As part of
staging your home
, you want to declutter the property and decrease the number of items throughout the house — including the items in closets and other storage spaces. When you narrow down the amount of "stuff" in the house, it looks like the property has more storage, which can be highly appealing to potential buyers. When you start packing early, including packing away any items you won't need during the home selling process, you'll find it easier to declutter.
You'll be more prepared to move quickly if needed

When you're buying and selling at the same time, you may find your timeline changed more abruptly than anticipated. The new buyer for your property might need you to close faster than anticipated. Your home might sell faster than you expected. Sometimes, you may be caught off guard by the new buyer's timeline. If you've already started the packing process, you'll find it much easier to move quickly, if needed.
Have a plan in place for a gap period.

Whether you buy or sell first, it's essential to have a plan for a possible gap between buying and selling. It's comparatively rare for contracts to line up perfectly. You may not be able to move straight into the new property from your old one, or you may not be able to close on your current home before you need to make the early payments on the new one.
Talk to your real estate agent about how to best prepare for that gap period.
If you sell the old property before moving into the new one:

If you're able to sell your former property but aren't yet able to move into your new property, you need a plan in place. Where will you go while you wait to close on the new property? If it's just going to be a few days, you may be able to stay in a hotel or make arrangements to stay with friends and family. If it's going to be a long stretch of time, on the other hand, you may need a short-term rental. Carefully consider your options and choose the best one for your needs.
If you move into the new property before selling the old one:
Sometimes, you'll close on your new home before the old one sells. It could be a gap of just a few days, or it could be a gap that stretches for several weeks or months. Many buyers prefer to go ahead and move into a new property before they sell the old one. However, in the meantime, you may need to arrange for full financing on the new property. Are you prepared for a
bridge loan
and the potential expenses that can go along with it? Make sure you know how you'll handle financing when you need to move before you sell your former home.
Decide whether it's ideal for you to buy or sell first

Sometimes, the buying and selling processes are outside your control. You might, for example, find the ideal property for your needs, and in a seller's market, you may need to move on that property quickly. In other cases, you may have an external timeline that determines when you need to move (a job change or a family need, for example), and you may need to make that move regardless of whether your current property has already sold. Before you start the moving process, however, determine whether, ideally, you will buy or sell first.
Buying first means that you have a property to move into. You won't have to worry about storing your possessions or finding a place to go for a period of time after you sell your existing property.
On the other hand, selling first means having the funds you need to buy your property. You won't have to worry about an expensive bridge loan or what might happen if your property doesn't sell as quickly as you might have hoped. As a result, you may feel more confident about managing your finances during the move.
Prepare your budget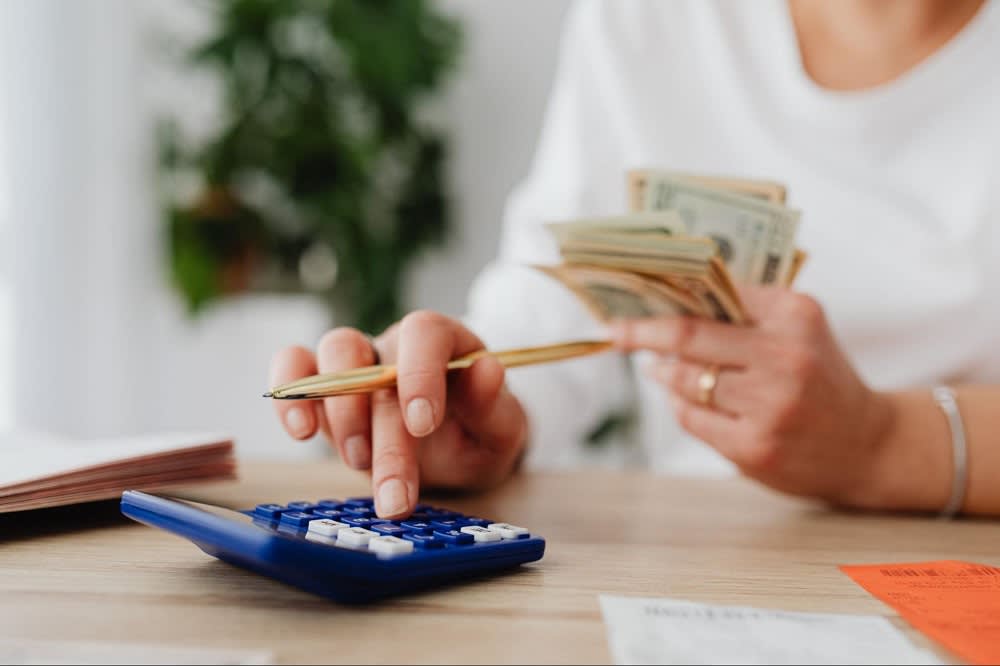 Moving is expensive. You may be dealing with unexpected expenses even if you're downsizing to a smaller property. Make sure you have a clear budget laid out before your move. Consider factors like:
Actual moving costs. Will you be hiring movers? Renting a truck?
Closing costs on the two properties.
The cost of fixing up and preparing your current home for sale.
Storage costs, particularly if there is a gap between selling and buying your property.
Make sure you have a clear idea of your budget and where those funds will come from before you start the process. Talk to your real estate agent about any anticipated costs.
Have a clear idea of what you're looking for in your new property

What is most important to you as you move into a new property? What are your must-have items? What about the deal-breakers that would prevent you from being interested in the property?
Put together a list of the things you want most in your property. Some things, like the number of bedrooms or bathrooms, might be non-negotiable. Other things might be nice-to-have items as you consider a property, but you might be willing to live without them, especially if you're making a fast move. For example, if you're looking at beachfront condos for sale along the Emerald Coast of Florida, you might want to consider what amenities the condo association provides. Is a beachfront condo necessary, or is it an added luxury? Take the time to carefully consider those needs upfront so that you can choose the ideal property for your needs.
In addition, know what you don't want from your property. You might, for example, not want to buy a PCB home for sale that has restrictions on short-term rental usage, or you might not be interested in a property that doesn't have beachfront access. If those are deal-breakers, then looking at those properties will ultimately be a waste of time.
Are you looking for a house for sale in Emerald Coast of Florida, FL?
If you need to buy and sell a property at the same time,
the Blue Wave Group
can help move you through the process and prepare you for the challenges you might face along the way. Contact them today to learn more about the process of buying and selling your property in Emerald Coast of Florida.