The real estate market is shifting across the country, and Florida is not immune to the changes.
Recent reports show
that sales in Walton County have declined and the number of days Santa Rosa Beach houses for sale are on the market has increased. Compared to last year, closed sales have
decreased about 20%
, and the median time to contract has increased from 12 days in September 2021 to
32 days in September 2022
. This is a clear indication that the market is shifting towards a more balanced market where buyers will have more negotiating power than they had in the last year or two.
With a shifting market, it is vital for sellers to have a qualified real estate agent on their side. The Blue Wave Group compiled the following home selling tips to make the sale of your Santa Rosa Beach home both seamless and successful.
Navigate the market with a real estate professional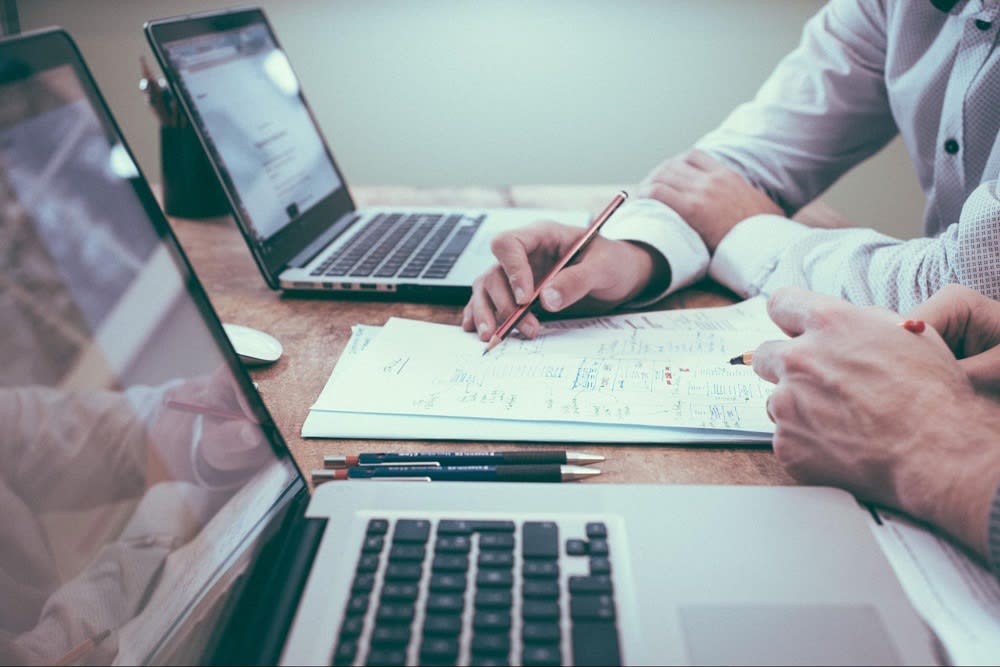 Photo courtesy of Unsplash
While the Walton County real estate market undergoes a shift, sellers may feel overwhelmed with the quickly changing dynamics. An experienced real estate agent can guide you every step of the way to help navigate market changes and get the best possible price for your Santa Rosa Beach house for sale.
An agent can help you understand the comparable sales in your neighborhood and deploy a pricing strategy for your specific property. When a real estate market is changing month to month, identifying which properties to compare your home to requires experience and nuance. A similar home down the block that sold a few months ago may not be an adequate comp in today's market. An agent will use their experience and current market data to identify appropriate comps, which are an important component in the property's listing price.
A great agent will also deploy a pricing strategy specific to your home. For example, in some markets and neighborhoods, it's more advantageous to price low to generate multiple offers, while at other times a higher listing price is the way to go.
Get your home ready to list

Your real estate agent can assist you in hiring contractors, such as photographers and professional stagers, and they'll advise you on what buyers in today's market are valuing and where your time and money are best spent.
Inspect and repair

One way your village can help is by having a pre-listing inspection done. This will sometimes identify repairs that the buyer may require before closing on the home. Having an inspection done prior to listing and making the report available for buyers will show that you are willing to make the sale smooth and expeditious.
A pre-listing inspection can also help you identify what basic repairs need to be made so that you can make them proactively rather than during the buying process. This will also help your listing stand out. These repairs should include elements of your home such as electrical, plumbing, appliances, and the heating and cooling system.
Renovate where needed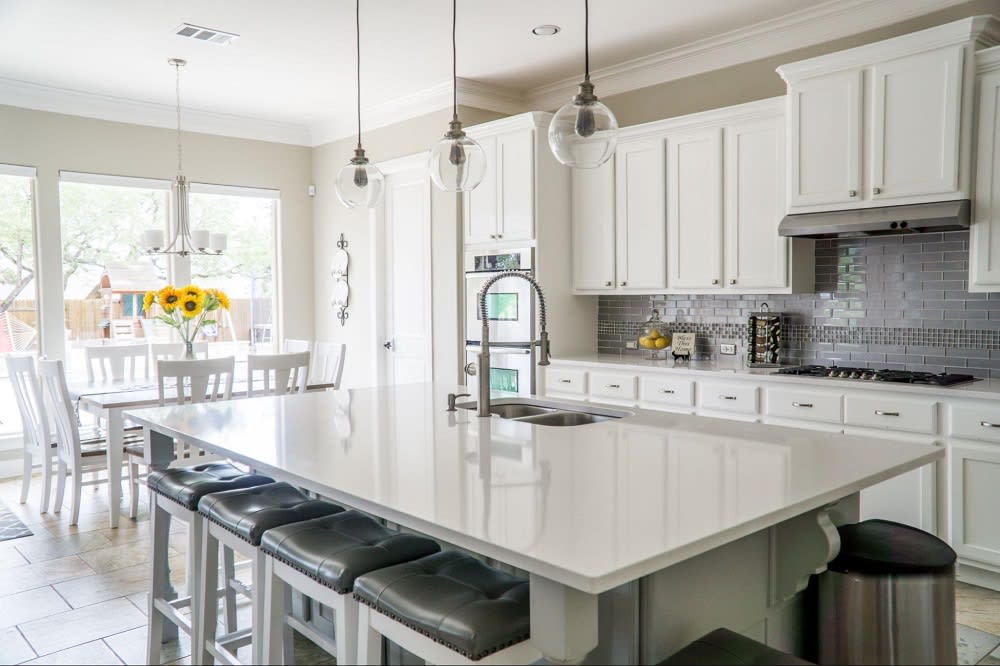 Photo courtesy of Pexels
In a market where buyers have more options, a newly renovated home will surely stand out. Even some minor cosmetic renovations can go a long way to elevate your home to today's trends and standards. Kitchen and bathroom renovations often rank among the
highest return on investment
. These upgrades don't have to be elaborate and may simply include flooring, countertops, tile, cabinetry, new appliances, upgraded lighting, or even a fresh coat of paint.
Elevated curb appeal is another way to catch buyers' attention. Refresh landscaping and your home's exterior by updating your address numbers or exterior light fixtures, or repainting your front door. Your agent can give you insight on what buyers are valuing in today's market and which improvements your home could benefit the most from.
Clean and stage the house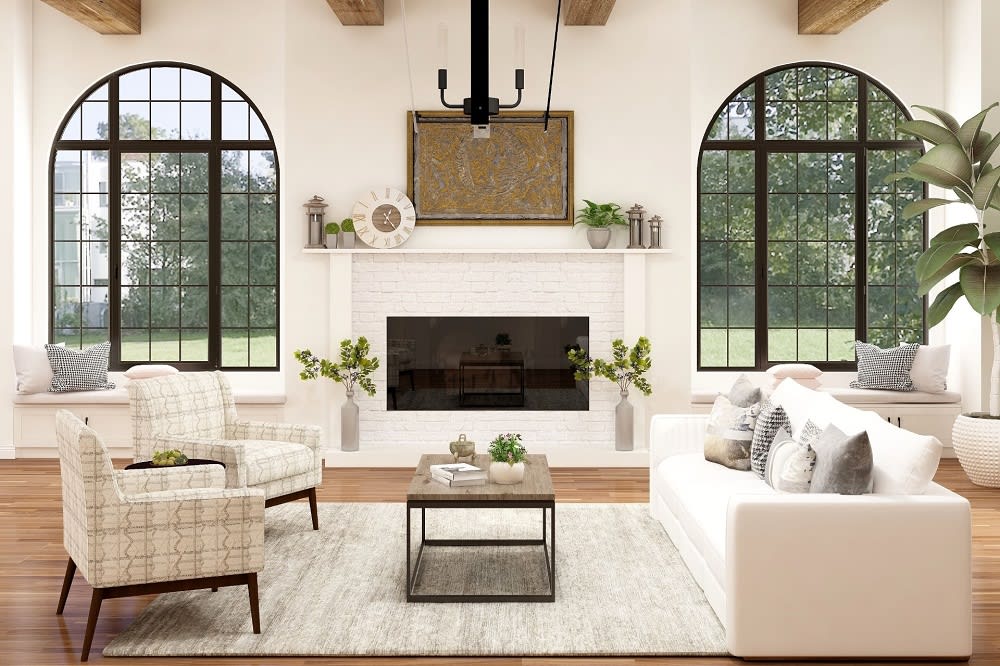 Photo courtesy of Unsplash
A simple way to make your home stand out is by ensuring it's clean and tidy for buyers. Sellers may think this is obvious, but there are a few areas that are commonly overlooked such as window washing and roof and gutter cleaning. Landscaping should be tidy also, specifically around your entryway. And don't forget to keep your lawn mowed, especially on days when your house is being shown.
Staging is an impactful way to help buyers picture themselves in your home. A recent survey by the
National Association of Realtors
found that more than 80% of buyers' agents found value in a staged home. These agents said their clients were more easily able to picture themselves living in a well-staged property. The Blue Wave Group can refer you to a reputable staging company.
Marketing is essential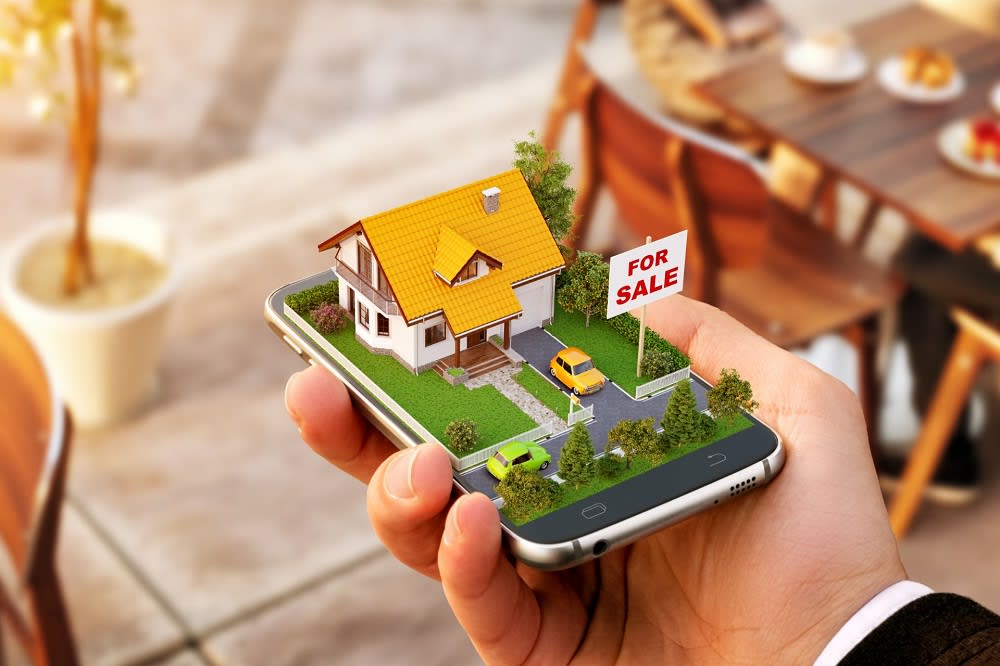 Photo courtesy of Shutterstock
Once your home is ready to list, work with your agent to make sure that a large pool of buyers sees your beautiful home. From eye-catching, professional listing photos to a 3D walkthrough, your real estate agent will develop marketing materials that impress the right buyers. Your agent will also schedule showings and events, working with their network of other agents, brokers, and buyers to find the right buyer for your home and garner a great sale price.
When you're ready to sell your Santa Rosa Beach home, contact the
Blue Wave Group
. This knowledgeable and experienced team can guide you successfully through the entire real estate journey.
*Header photo courtesy of the Blue Wave Group